King's Troop Help Morden College Residents Celebrate St George's Day
As we ease out of lockdown, and with all precautions in place, life at Morden College is beginning to return to a semblance of normality, with residents able to enjoy life again! On 23rd April 2021, The King's Troop, Royal Horse Artillery came to Morden College to help our residents celebrate the most English of days – St George's.
Morden College is a Charity dedicated to supporting older people. Founded in 1695 by the pioneering merchant, Sir John Morden, the Charity has been at the forefront of enriching older people's lives for more than 300 years. Today the Charity's core purpose is to provide older people who are in need with a home for life, to support them as they grow older, and to provide care services, including residential care and residential nursing care, if the need arises. We are a strong community, committed to enabling the older people we support to have the highest quality of life, for the rest of their life.
We are very proud of our 'GOOD' ratings from the Care Quality Commission
Discover the new John Morden Centre
In 2014 we began plans for a new social hub in Morden College, a centre where residents could come together in a variety of ways – to meet, eat, act or develop their art and hobbies. Somewhere too where our medical outreach team could operate 'as one' to offer medical appointments and complementary therapy.
We are pleased to say that our plans have finally reached fruition in the shape of the distinctive, spacious, new John Morden Centre, complete with Café 19, which we very much expect to become the heart of Morden College. The building is now complete and we are immensely proud of the work undertaken by all parties to bring it to life.
Below you will see our homemade video which we made in lockdown for our Patron, HRH The Countess of Wessex, to give an impression of the building and how much we are looking forward to using it when it is up and running fully.
What Our Beneficiaries Say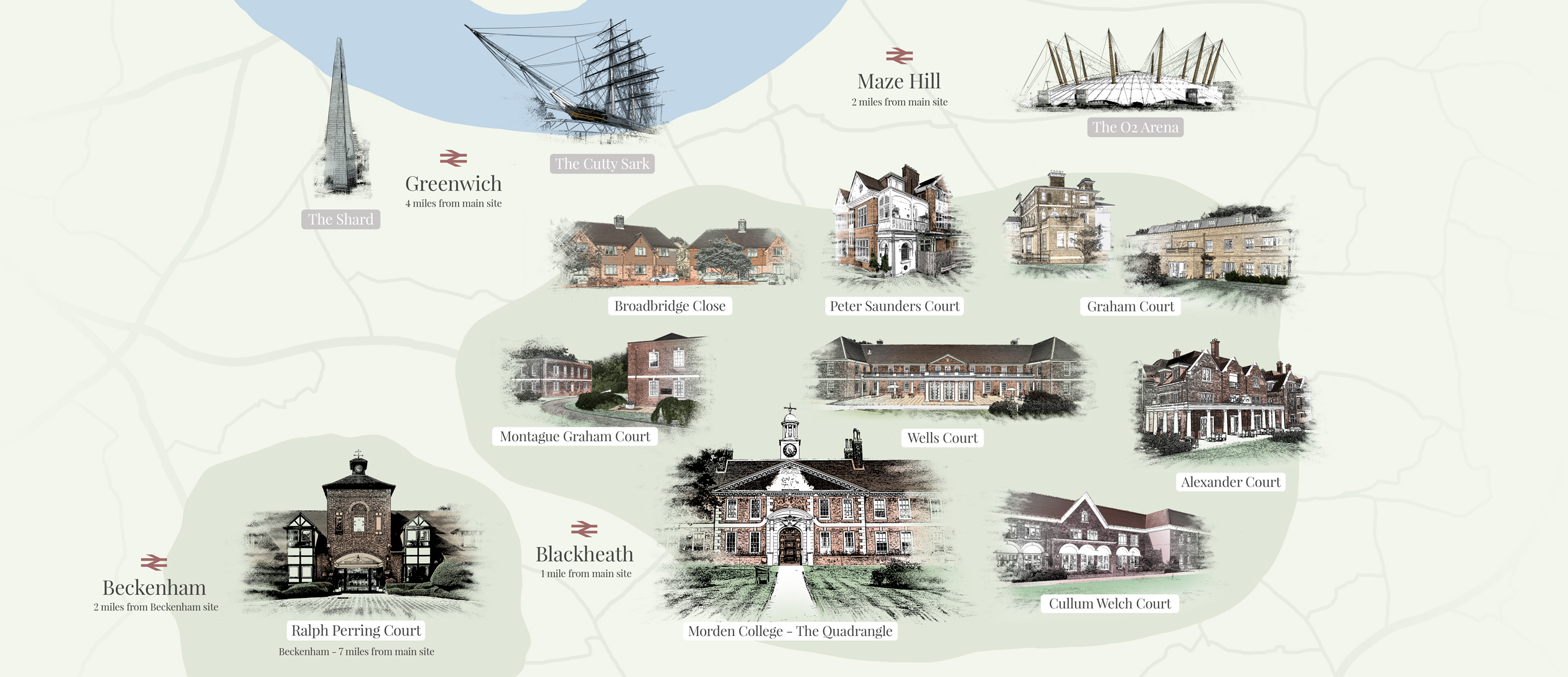 Meet a few of Our Beneficiaries
We have more than 300 beneficiaries living under the Morden College roof, and all of them have fascinatings tales to tell. Here are just a few of the people who very much live up to our ethos – Interesting People Living Life to the Full…